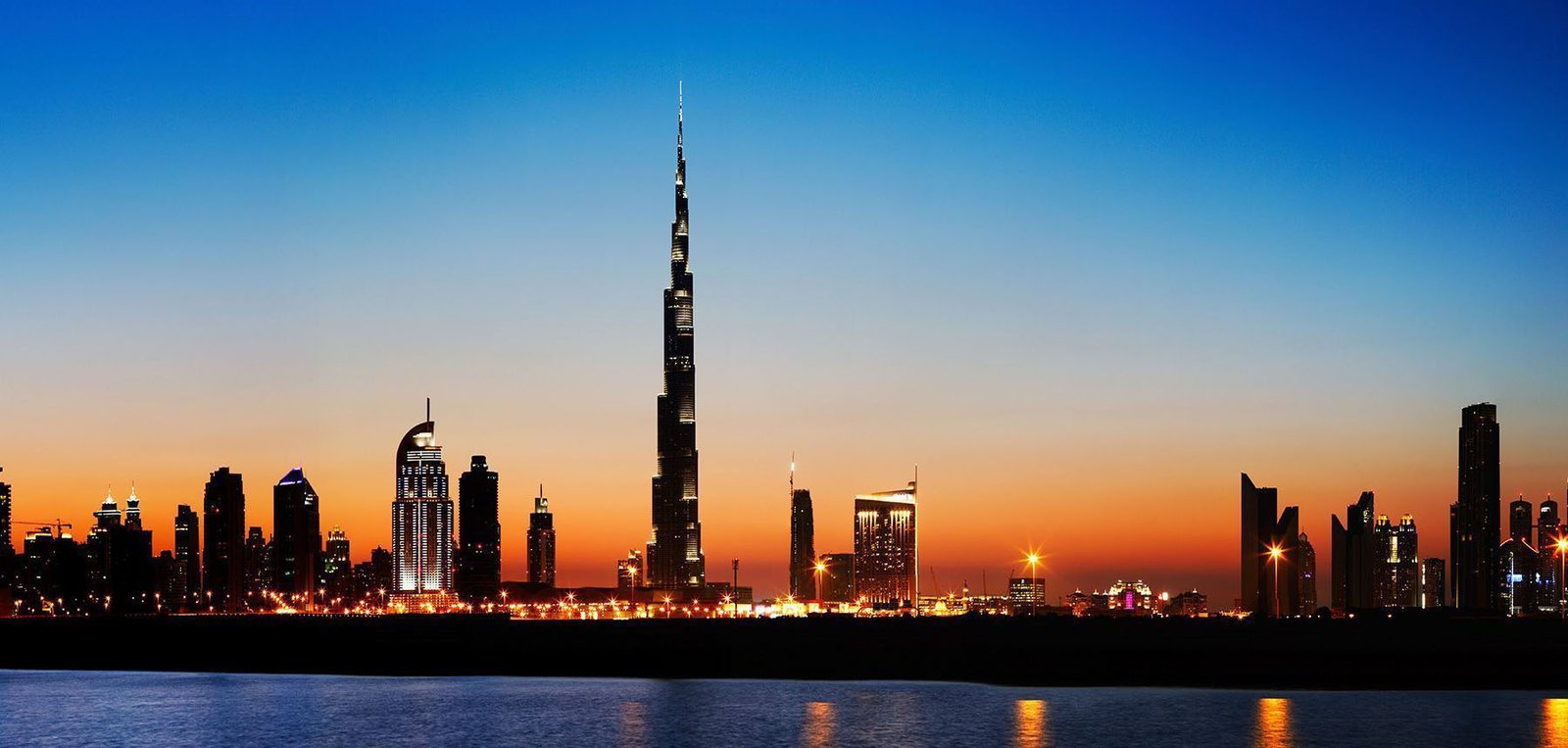 The United Arab Emirates, sometimes simply called the Emirates or the UAE, is a country located in the southeast end of the Arabian Peninsula on the Persian Gulf, bordering Oman to the east and Saudi Arabia to the south, as well as sharing sea borders with Qatar, Iran and Pakistan.
Established on 2 December 1971, the country is a federation of seven emirates (equivalent to principalities). Each emirate is governed by a hereditary emir who jointly forms the Federal Supreme Council which is the highest legislative and executive body in the country. One of the emirs is selected as the President of the United Arab Emirates. The constituent emirates are Abu Dhabi, Ajman, Dubai, Fujairah, Ras al-Khaimah, Sharjah, and Umm al-Quwain. The capital is Abu Dhabi, which is one of the two centers of commercial and cultural activities, together with Dubai. Islam is the official religion of the UAE, and Arabic is the official language.
UAE is one of the most-developed economies in Western Asia with the world's seventh-highest GDP per capita. Its most populous city of Dubai has emerged as a global city and a business gateway for the Middle East and Africa.
The higher education system is monitored by the Ministry of Higher Education. The ministry also is responsible for admitting students for studying higher education in UAE to its undergraduate institutions.
The literacy rate in 2007 was 91%. Currently there are thousands of nationals pursuing formal learning at 86 adult education centers spread across the country. Not many people know that Middle East countries are becoming hub of Universities and Colleges with many International Universities have opened their campuses in these countries. Similarly Dubai has more than 11 International and Local Universities offering best programs in MBA, Medical, Engineering, Arts & Design, Films & Media and many other Courses and Programs. These degrees and diplomas are well recognized around the world.
The UAE has shown a strong interest in improving education and research. Enterprises include the establishment of the CERT Research Centers and the Masdar Institute of Science and Technology and Institute for Enterprise Development.
Our partner universities in UAE are:
American University in the Emirates

Heriot-Watt University

Middlesex University

SAE Institute Dubai
Partner Universities in UAE