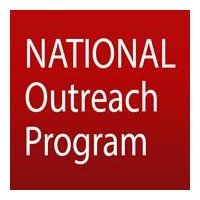 National Outreach Program
The aim of NOP is to bring together different sources of knowledge partners and to facilitate people from all walks of life on a broader scale through corporate social responsibility. Industrialists, engineers, doctors, trainers, teachers, economists, scientists, management gurus, managers, job hunters, journalists, media persons, lawyers, students and retired people everyone may get benefited from the NOP and may contribute to it.
NOP is established since May 2013 and is an extension of Training Forum which was established in 2001. There aim is to provide a platform for knowledge sharing that contributes for instilling excellence in human capital of the country. Bring about positive change in the society by developing linkages amongst different sectors.

Honda Atlas Cars (Pakistan) Limited
Honda Atlas Cars (Pakistan) Limited is a joint venture between Honda Motor Company Limited, Japan and the Atlas Group, Pakistan. The company was incorporated on November 4, 1992 and a joint venture agreement was signed on August 5, 1993. The company is listed on Karachi, Lahore and Islamabad Stock Exchanges. On July 14, 1994, booking of Honda cars started at six dealerships in Karachi, Lahore and Islamabad. Since then, the company has developed twenty one 3S dealers (Sales, Service and Spare Parts) twenty 2S dealers (Service and Spare Parts) and six 1S dealers (Spare Parts) network in all major cities of Pakistan.